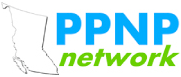 This e-community of practice is for BC Practical Nursing Educators.  Take a look at the recent interprofessional resources by clicking the link on the left hand side or the icon below.

Are there current resources that you utilize all the time?  Let us know in our Wiki Peer Reviewed Resources.  Resource guidelines (coming soon).

Upcoming Events.  Contact us to suggest or add events.